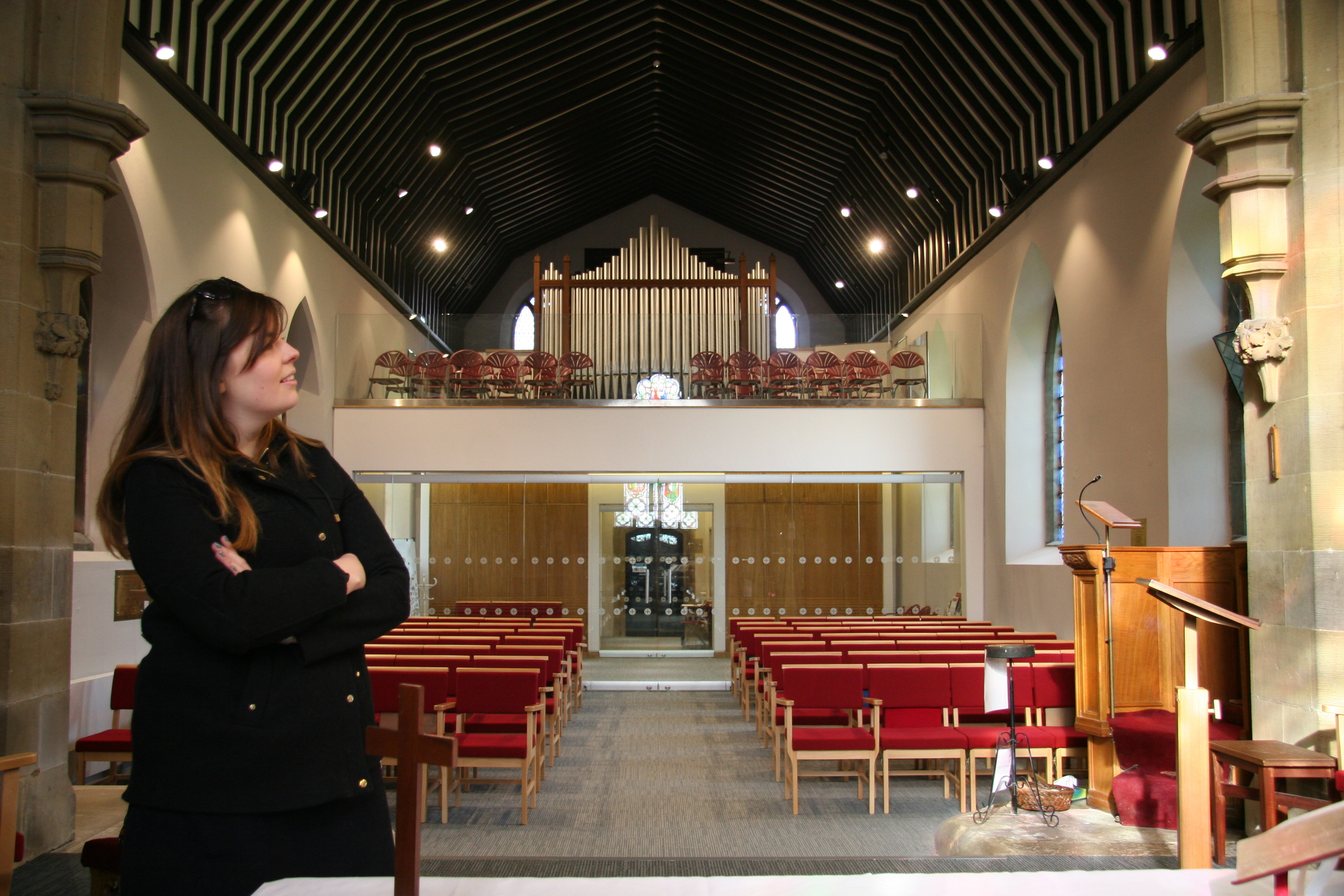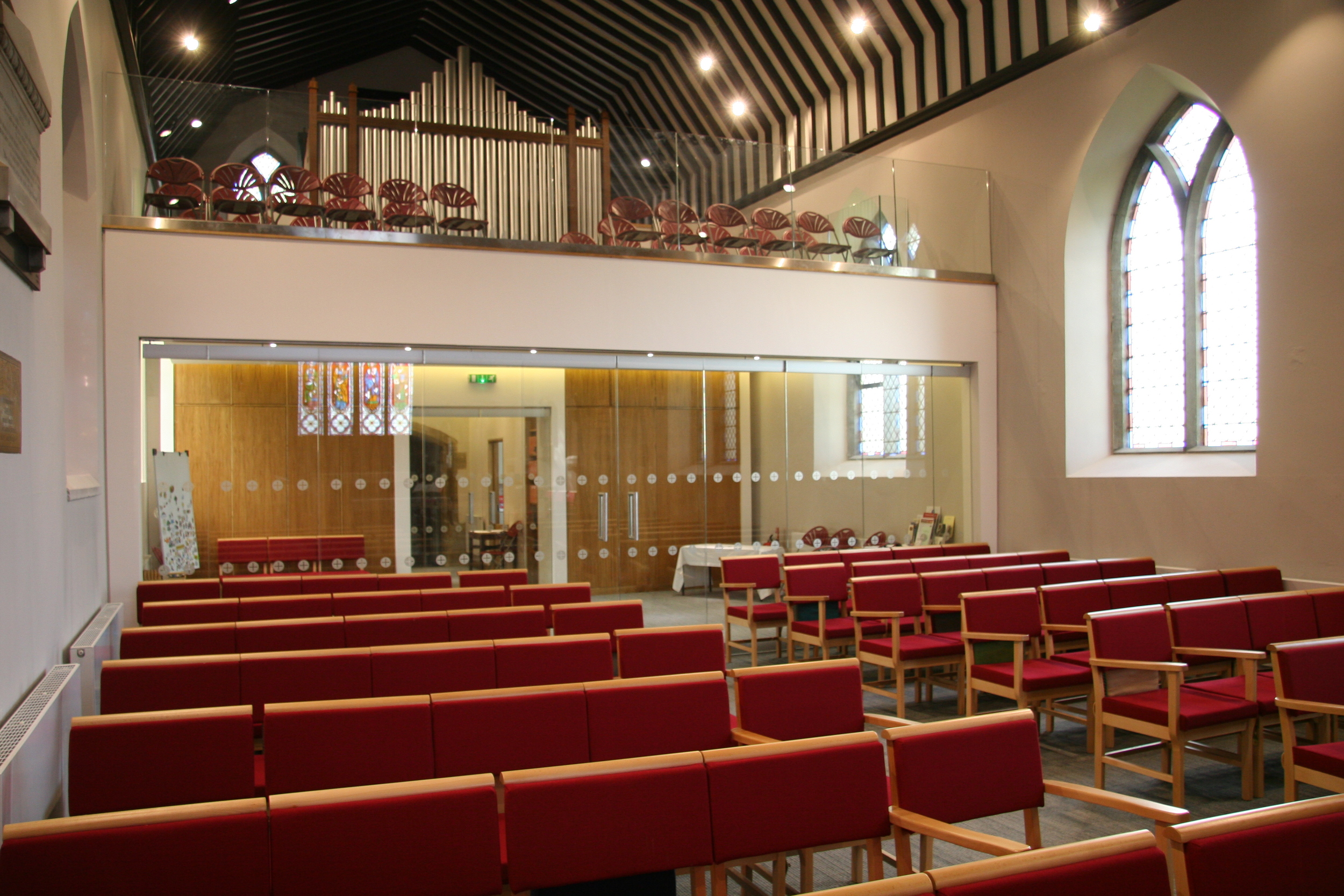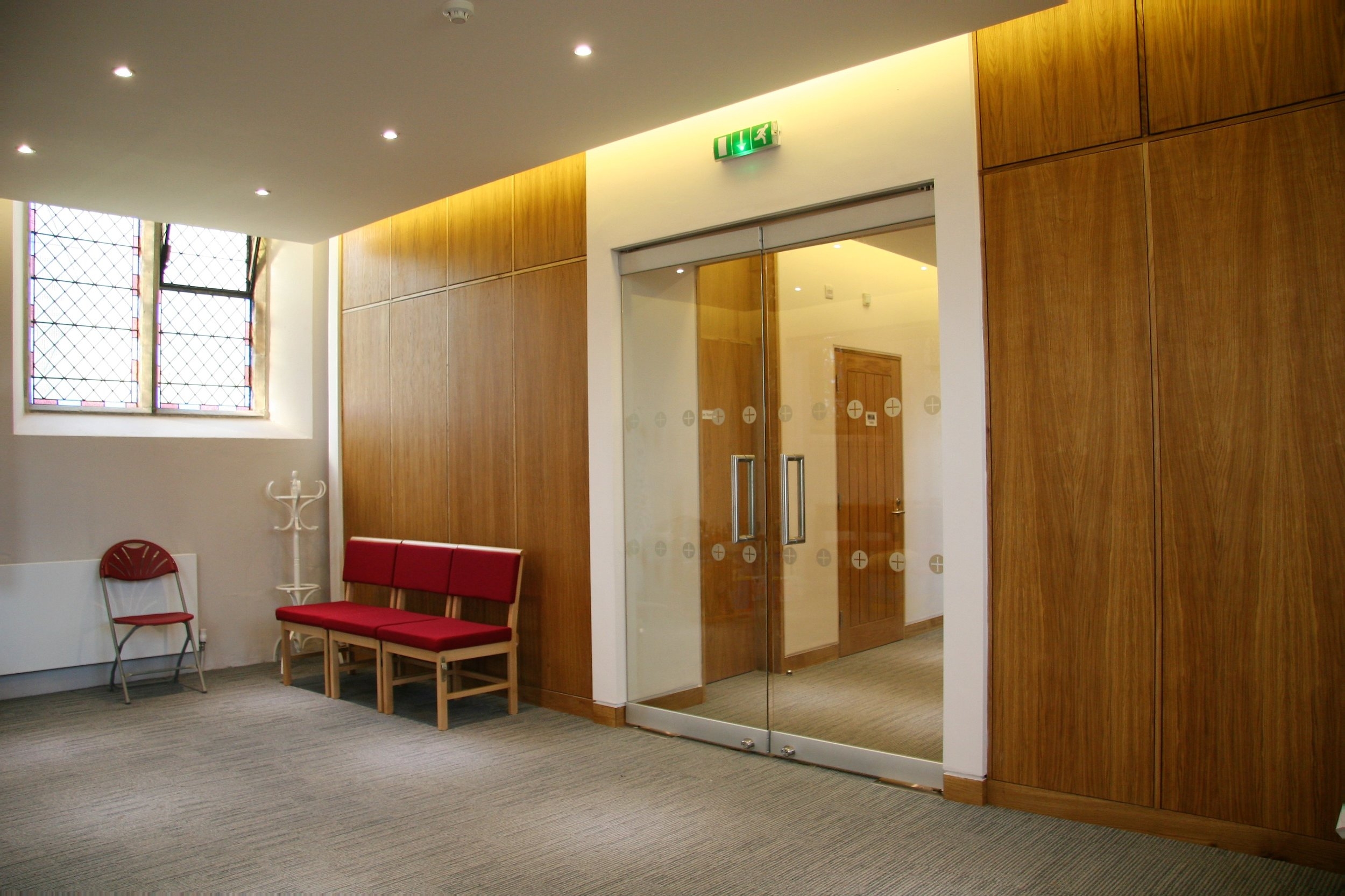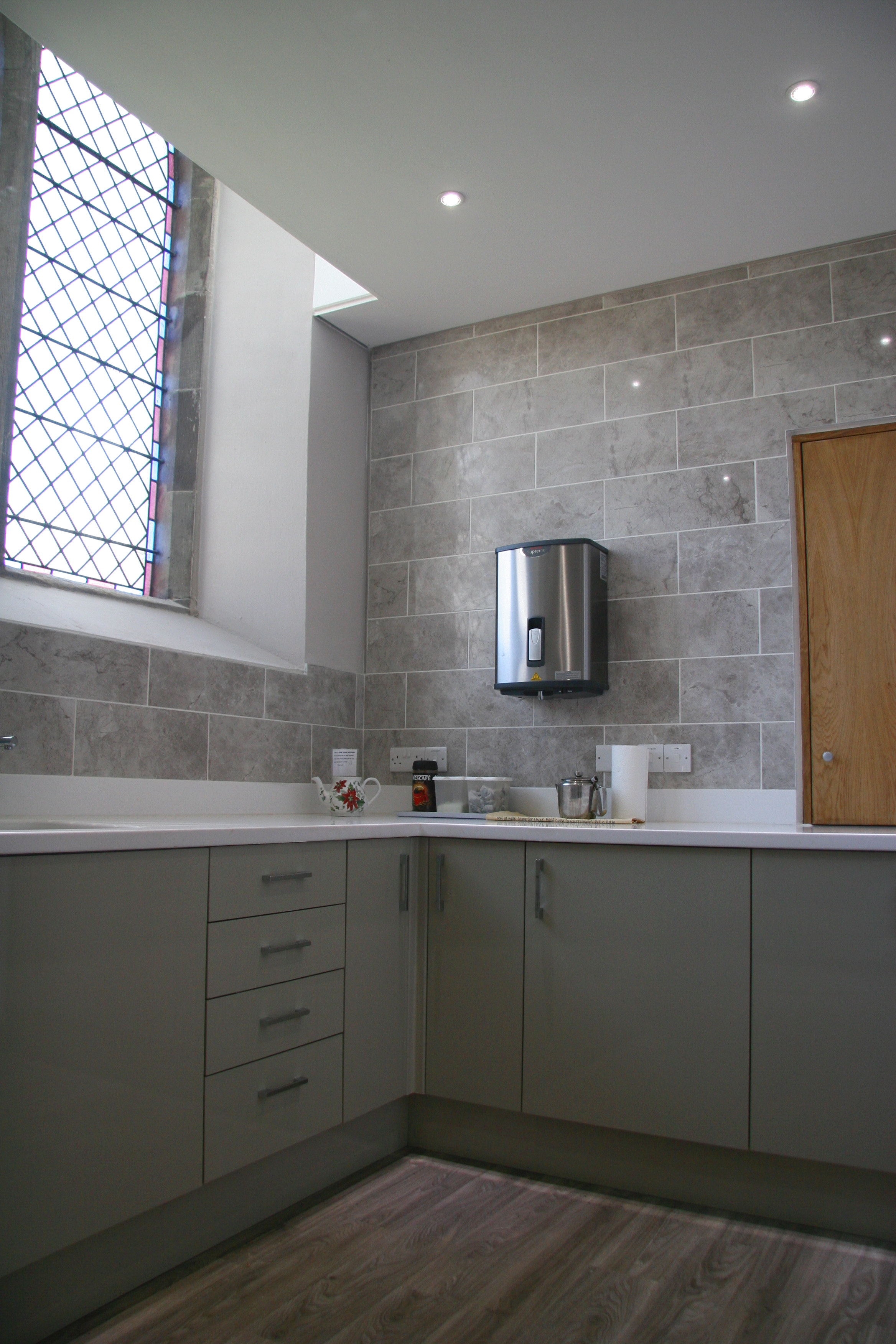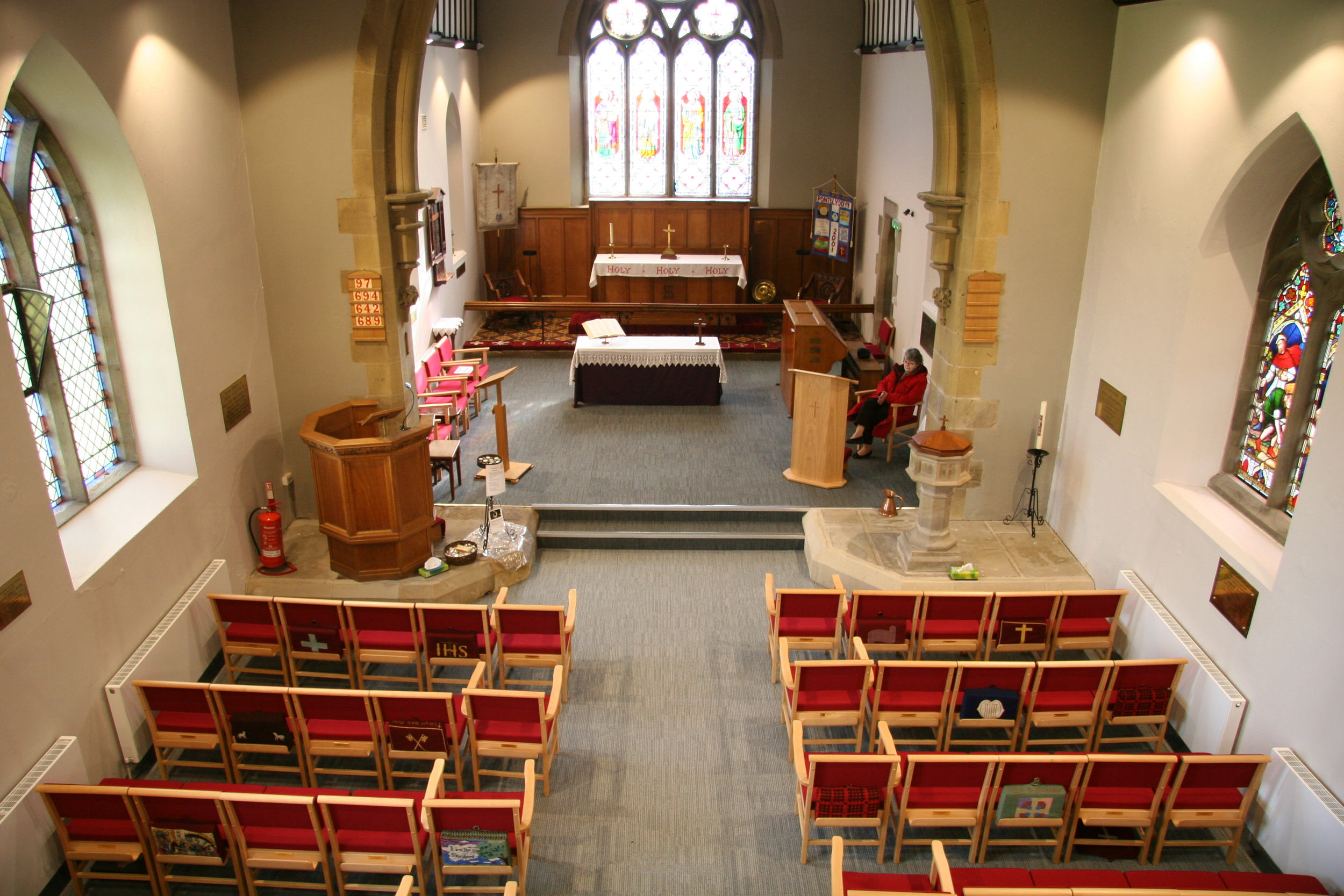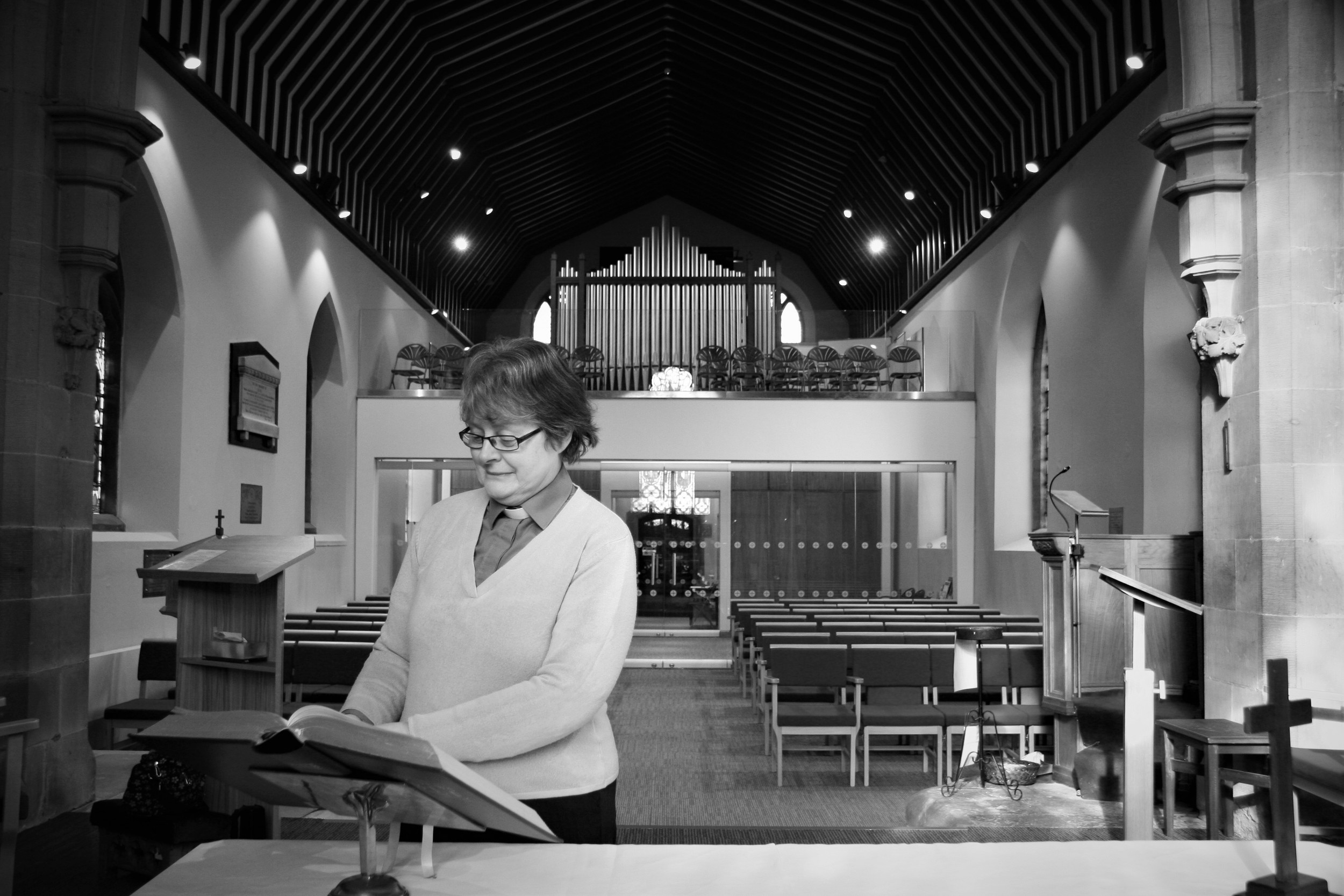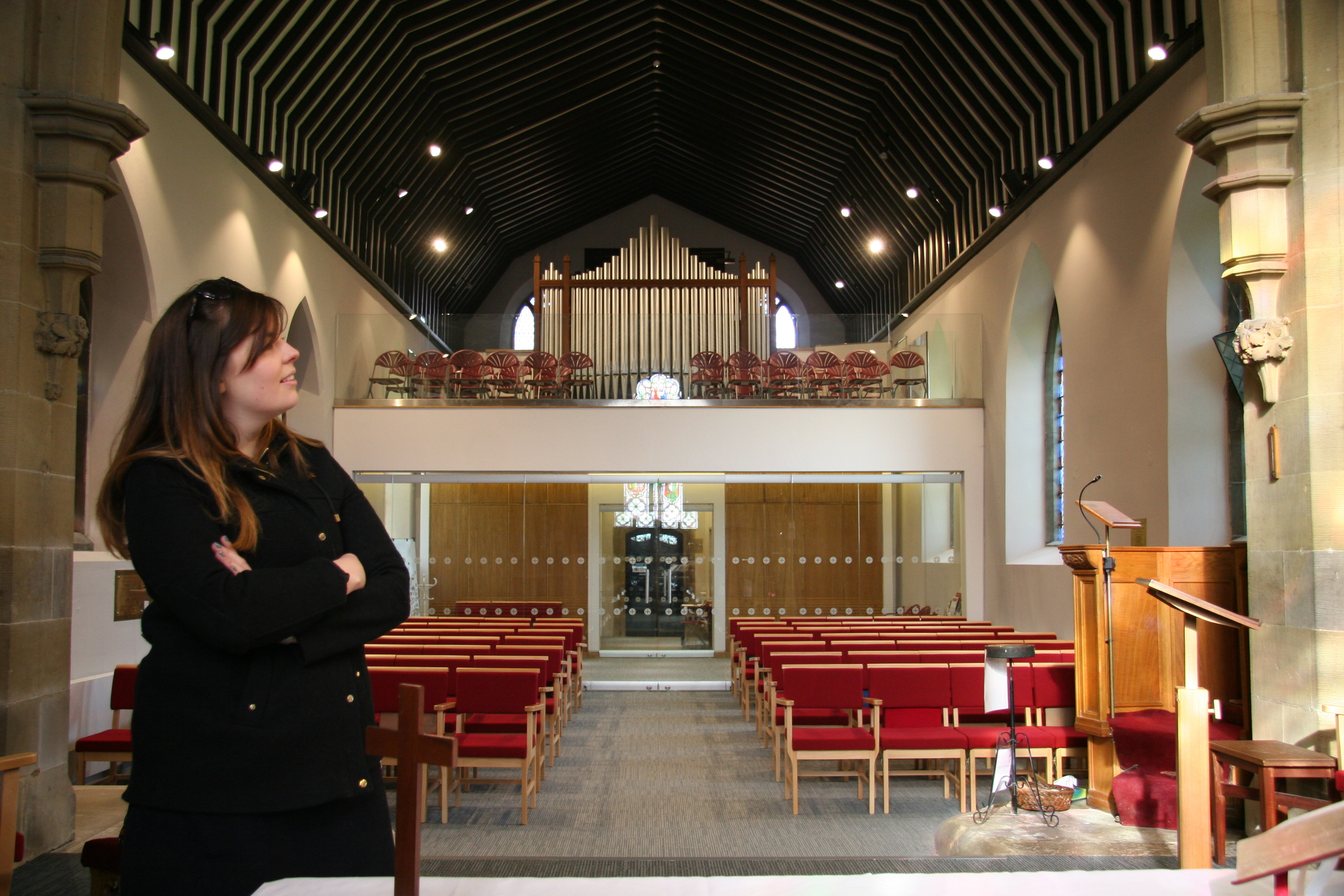 CHRIST CHURCH - Pontblyddyn, Flintshire
The re-ordering of a 19th century Grade II Listed church that was in need of updating to today's standards and expectations.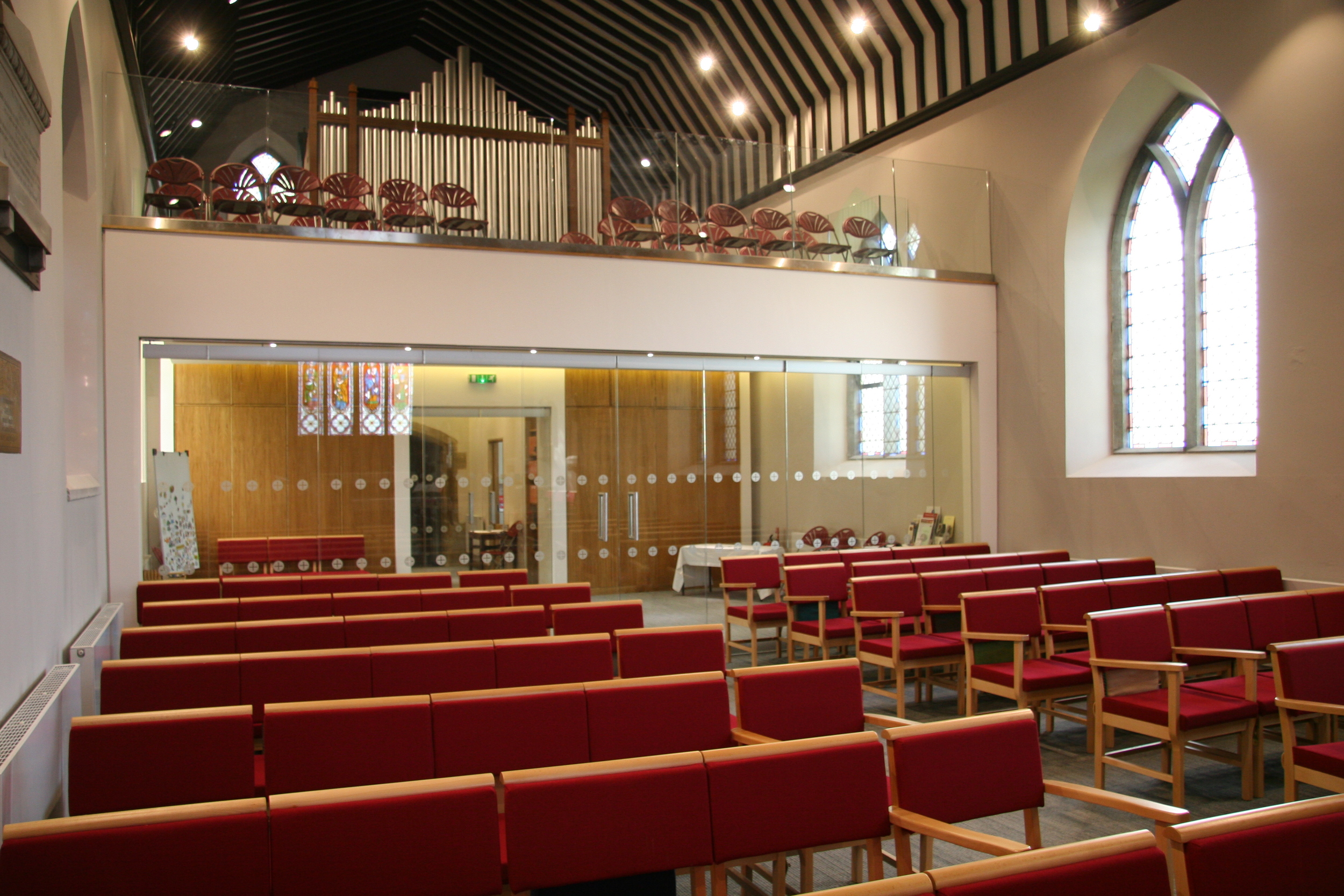 During a typical service where full seating is not required, the glazed screen provides a private and enclosed space for functions and meetings, separate from the main worship area.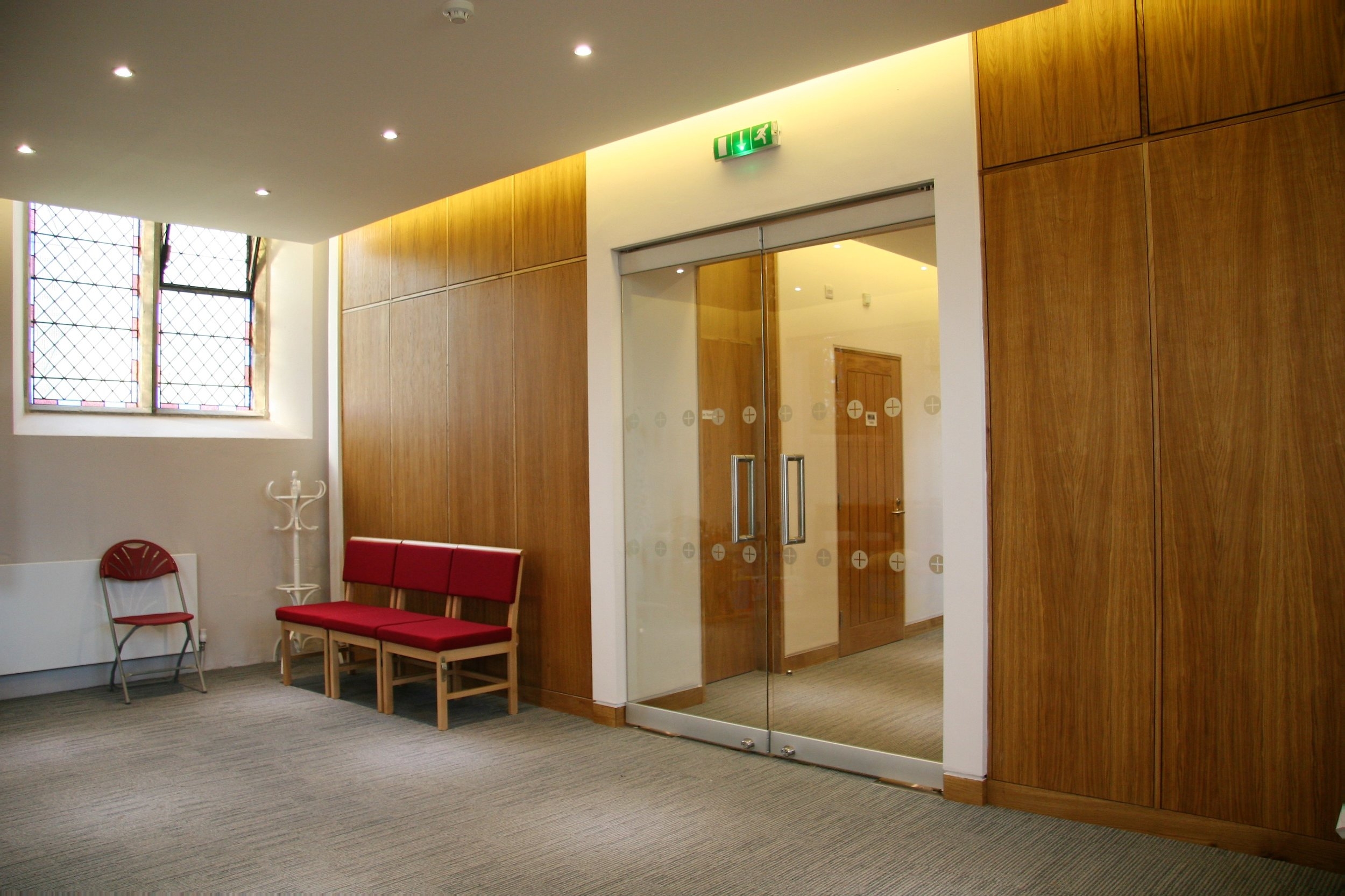 The new Function Space accommodates full height storage cupboards and a servery hatch; all concealed behind the oak panelling.
A new floating ceiling with task and periphery mood lighting allows for an additional mezzanine floor above.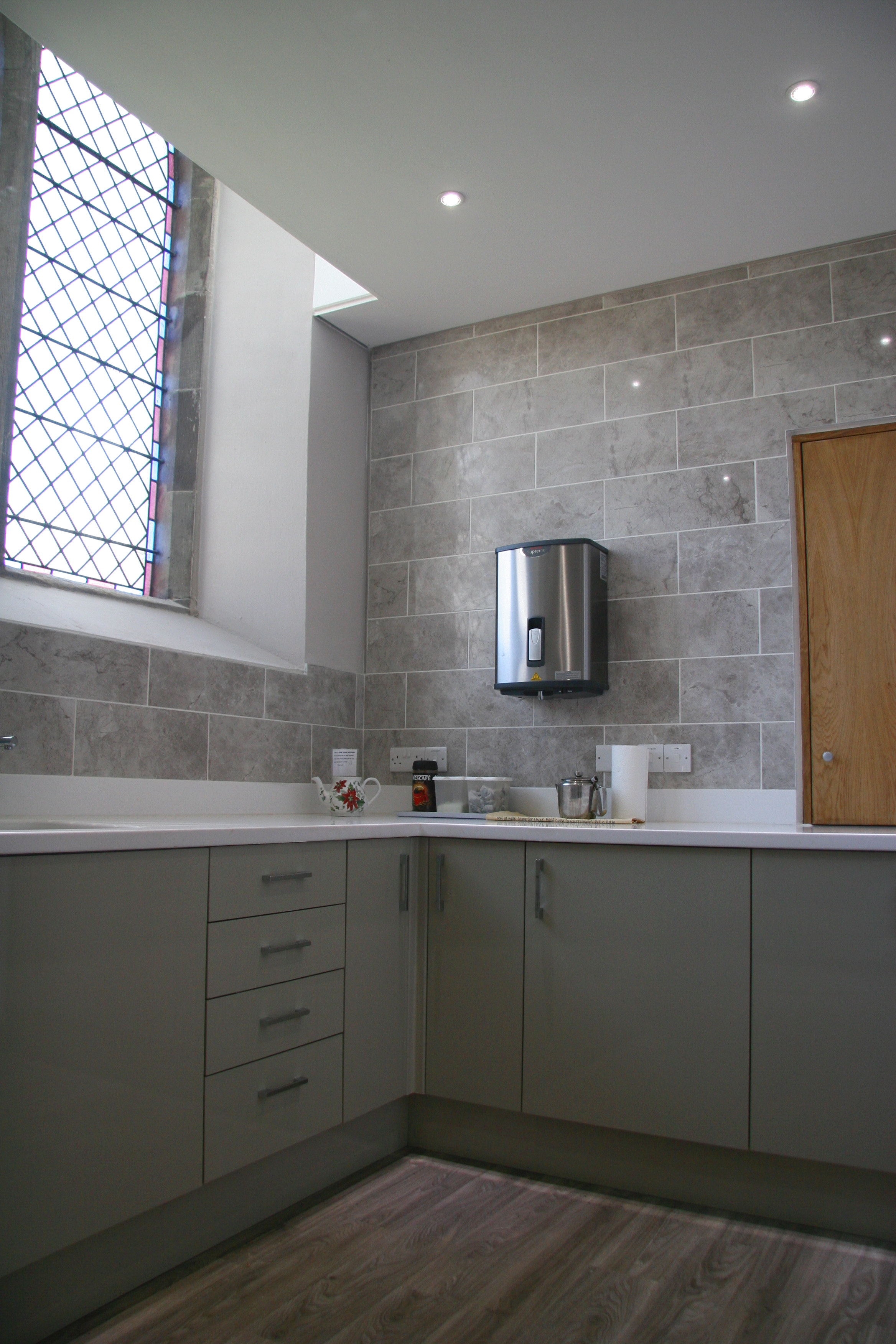 A new fully equipped kitchen, disabled wc and additional storage has been created that takes into account the existing church structure and features such as the double height stained glass windows.
The glazed screens can be folded back and the chairs stored away to create a flexible, multi-purpose function space.
The kitchen servery hatch can be concealed behind the oak panelled 'storage wall'.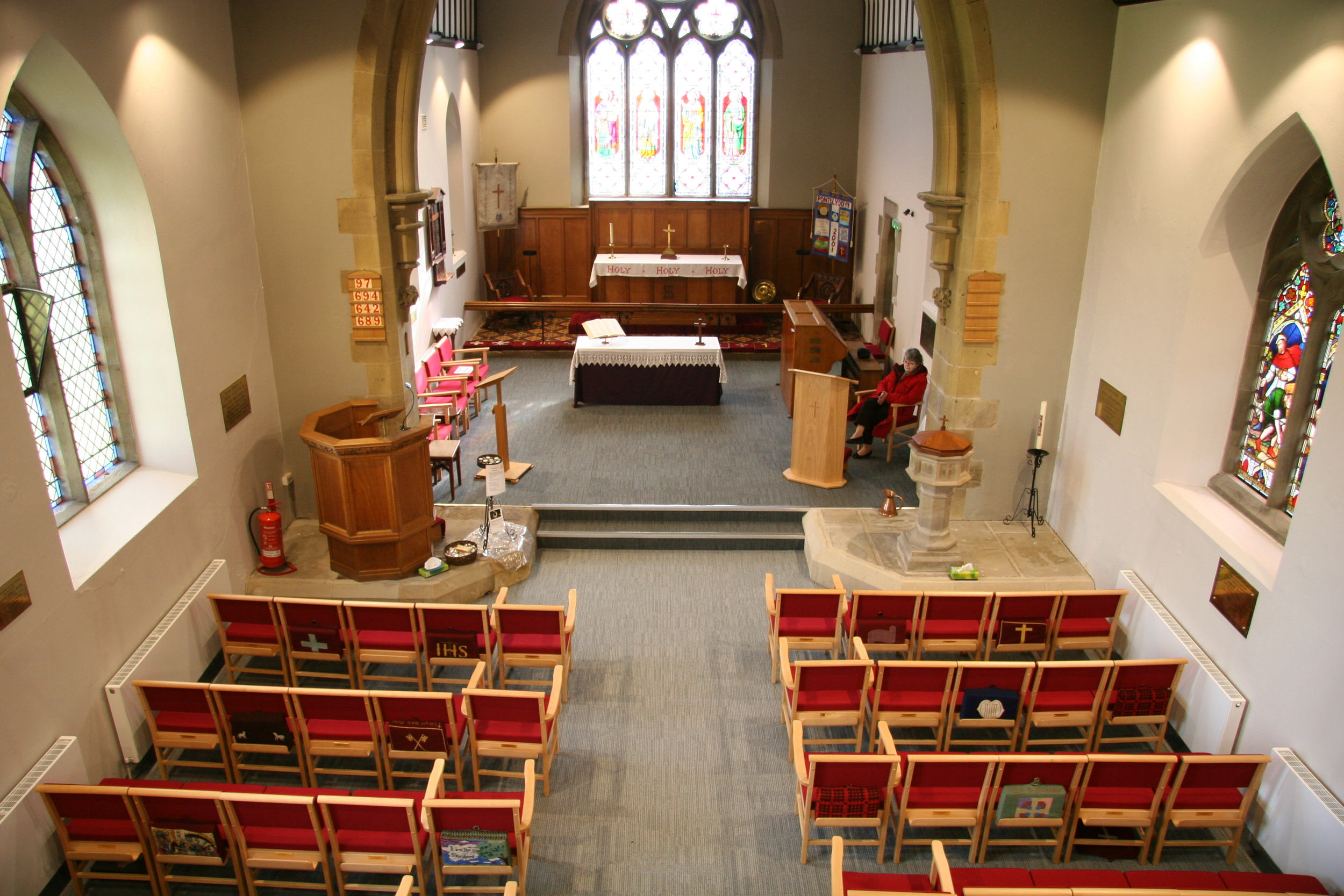 View from the new mezzanine. The first floor space can be used for meetings and functions, as well as acting as an overflow where gatherings are expected to be at full capacity.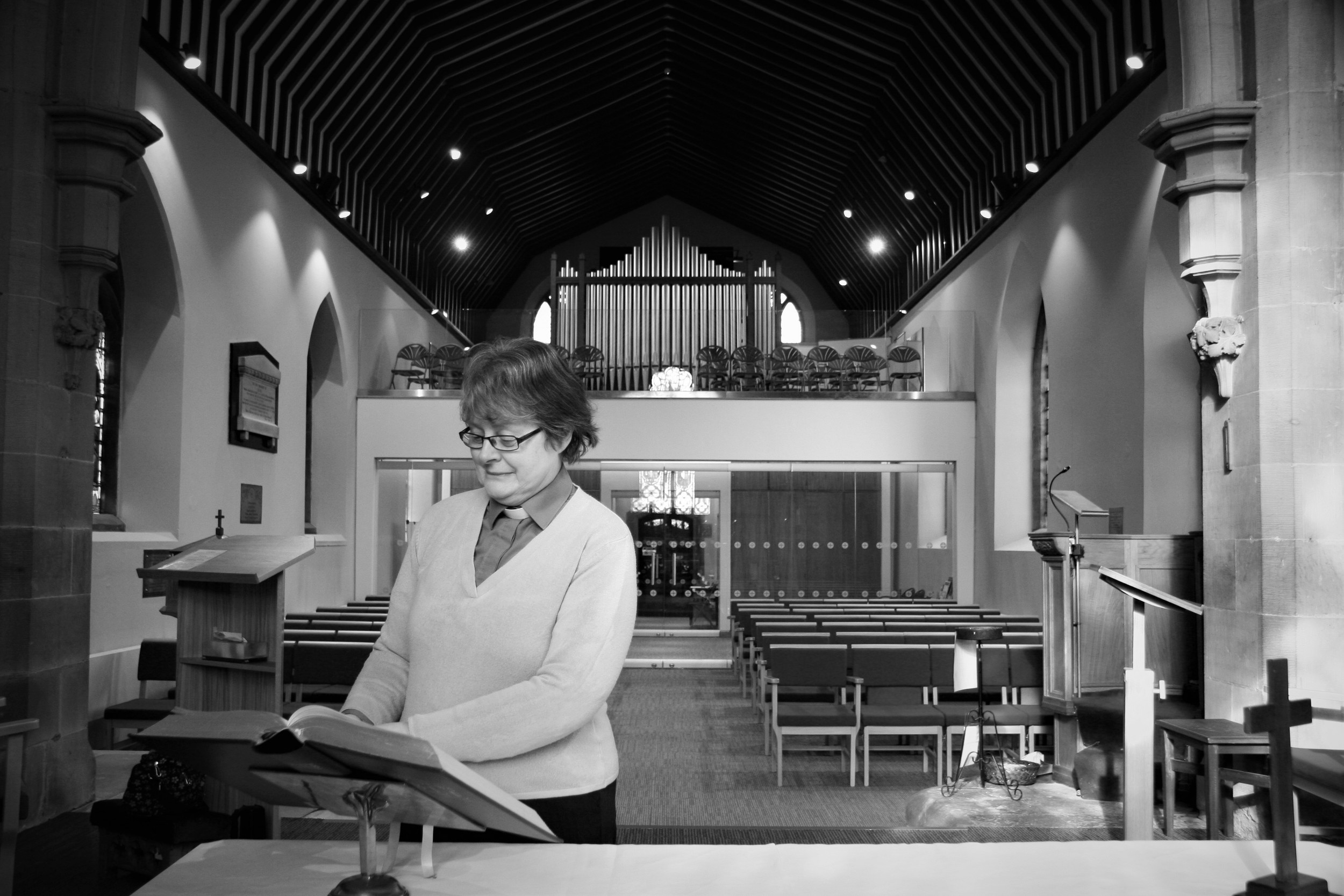 The Reverend Carole Poolman
Project Details
Budget: £200,000
Concept & Planning
Building Regulations & Detailed design
Tendering
Management and supervision of all building phases
Post construction phases & Completion